Calgary Real Estate Board: Calgary Resale Market Remains In Balance
December 8th, 2012
Posted By: Elena Stepanenko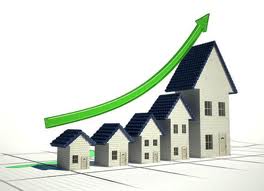 Inventories continue to fall, but sales growth eases to keep market stable.
Calgary, December 3, 2012 – Residential sales in the City of Calgary have increased by 15 per cent on a year-to-date basis, and were up 8-per-cent in November compared to the same month in 2011. Nearly eight consecutive months of double-digit, year-overyear sales growth has caused inventory levels to decline because new listings have not kept up. However, the ratio between sales and inventory indicates the market remains in balanced territory. "With fewer inventories in the market, consumers are eager to view new listings and if consumers see value they will buy," said Bob Jablonski, CREB® (Calgary Real Estate Board) President. "However, the market is  not demonstrating the same frenzy that we saw during the overheated period."
"Clients are more cautious today and considering all their options. They have reverted back to considering if this is a home they can stay in for many years, because the quick equity gains are less likely."
[stextbox id="info" mleft="10″ mright="0″ mtop="10″ mbottom="10″ caption="
CREB® (Calgary Real Estate Board)
" collapsing="false" collapsed="false" float="true" align="right" width="240″ color="000000″ ccolor="000000″ bcolor="2B3438″ bgcolor="ffffff" cbgcolor="CDD5D4″]
CREB® is a professional body of more than 5,200 licensed brokers and registered associates, representing 247 member offices. CREB® is dedicated to enhancing the value, integrity and expertise of its REALTOR® members. Our REALTORS® are committed to a high standard of professional conduct, ongoing education, and a strict Code of Ethics and standards of business practice.
[/stextbox] The 15-per-cent year-to-date increase in the city brings sales activity to levels more consistent with long term trends.
Year-to-date condominium apartment sales totaled 2,762 units, a 10-per-cent increase over 2011. With new listings in decline and improving demand for condominiums, overall inventory levels are down and this has started to translate into moderate improvements in pricing. The apartment benchmark price for September was $249,300, a four-per-cent increase over September 2011.
Condominium townhouse sales totaled 2,061 units after the  first three quarters of the year, 14-per-cent higher than last year. The benchmark price for a townhouse in September was $277,700, a two-per-cent improvement over September 2011. Meanwhile, new listings have declined by 6 per cent after the first 11 months of the year, resulting in an average 17-per-cent decline in inventory levels, which were considered elevated. The months of supply have stayed within the lower range of first 11 months of the year, resulting in an average 17-per-cent decline in inventory levels, which were considered elevated.
The months of supply have stayed within the lower range of the balanced territory throughout the year, and this has supported the city-wide average year-to-date benchmark price growth of 5 per cent. Single family sales totaled 1,006 for the month of November, a 5-per-cent increase compared to 2011. Winter season typically
sees a drop in sales activity, new listings and ultimately lower inventory levels.
Inventories declined to 2,586 units and sales activity also declined over the previous month, keeping the market in balance. Meanwhile the unadjusted benchmark price for
single family homes was $433,600 in November 2012, unchanged compared to the previous month, and 8.5-per-cent higher than levels recorded in November 2011.
After 11 months of the year, condominium apartment and townhouse sales increased by a respective 11 and 17 per cent compared to the same period in 2011. The apartment market has remained in balance throughout most of the year, leading to some price gains following the declines recorded throughout much of 2011.
As of November, the benchmark price for an apartment condominium in Calgary was $248,000, while townhomes were $282,800. Both sectors of the condominium market
recorded a 4-per-cent increase this month relative to November 2012. However, on a year-to-date average, this growth drops to 2 and 3 per cent for apartment and
townhouse respectively.
"Despite elevated concerns regarding household debt and activity in other Canadian markets, the housing market continues to demonstrate resilience in Calgary," said AnnMarie Lurie, CREB® Chief Economist. "This is related to the migration, wage and employment growth recorded in the city."
"Price growth has been stronger than expected, mostly due the single family market. However, it has leveled off as consumers' sensitivity to price has encouraged them to
consider their housing options in the wellsupplied surrounding areas and the condominium market."
"While the Calgary area market has been improving, it is not on the cusp of a dramatic rise or fall. Slower growth trends in the employment market along with changes in
lending policy and near-term challenges in the oil sector will likely dampen demand, preventing a boom. The decline in new listings will compensate for any adjustment in
demand, helping maintain price stability in the market."