Calgary Real Estate Board: City Home Sales Hold Momentum
June 8th, 2013
Posted By: Elena Stepanenko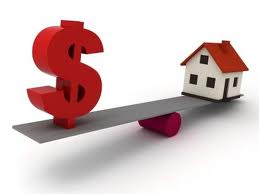 Prices rise as resale market continues to favour sellers

Calgary, June 3, 2013 – City of Calgary residential monthly sales improved over the previous year, mostly driven by increased demand in the condominium market. Sales activity in all categories totalled 2,544 units for the month, a seven per cent increase over May 2012 figures. "We're back to normal levels of activity," said CREB® President Becky Walters. "Last spring was the first time since the recession that we saw more typical levels of sales, and this spring sales recorded further growth."
Sales growth in the city is exceeding expectations, although the rate of increase has slowed from 2012's double digits. There is downward pressure on inventory levels, because there are fewer than normal new listings at a time when sales volume is increasing. Inventory levels are 17 per cent lower than levels recorded in 2012. These two factors are creating market conditions that favour the seller, causing stronger than expected price growth.
"Buyers need to have financing in place so they can act quickly when they see the right property," Walters said. She added that buyers also need to have a clear sense of what they can afford and what they are prepared to pay before entering negotiations.
[stextbox id="info" mleft="10″ mright="0″ mtop="10″ mbottom="10″ caption="CREB® (Calgary Real Estate Board)" collapsing="false" collapsed="false" float="true" align="right" width="240″ color="000000″ ccolor="000000″ bcolor="2B3438″ bgcolor="ffffff" cbgcolor="CDD5D4″]CREB® is a professional body of more than 5,200 licensed brokers and registered associates, representing 247 member offices. CREB® is dedicated to enhancing the value, integrity and expertise of its REALTOR® members. Our REALTORS® are committed to a high standard of professional conduct, ongoing education, and a strict Code of Ethics and standards of business practice.[/stextbox]But she noted that market conditions today are much different for sellers than the last time our market favoured them. While properties are selling at a faster pace and at prices closer to list, buyers have a range of choice in various segments, communities and price ranges. Furthermore, consumers today are more cautious than a few years ago.
Single-family sales totalled 1,766 units in May, three per cent higher than levels recorded in 2012. While sales volumes are consistent with long-term averages, sales growth is hampered by the decline in new listings, especially in the lower price ranges.
The unadjusted benchmark single-family price totalled $456,900 in May, a seven per cent increase over 2012 and a one per cent increase over the previous month.
After the first five months of the year, condominium apartment sales totalled 1,672 units, a 10 per cent increase over the same time in the previous year.
"Tighter mortgage rules impacted what buyers could afford to purchase in the Calgary market," said Ann-Marie Lurie, CREB®'s chief economist. "And while the majority of buyers
are purchasing single-family homes, the attractive price point has improved demand for condominiums."
With less supply relative to demand in resale, condominium prices are on a path to recovery. In May, the benchmark price for condominium apartments totalled $263,600, a year-over-year increase of seven per cent. Condominium townhomes reached a benchmark price of $292,100, a five per cent increase over the previous year.
"Improvements in Calgary's resale housing sector are being fueled by the combination of employment gains, migration growth and tight rental market conditions," Lurie said. "However, resale price growth will likely moderate, as competition in the new-home sector and sluggish economic growth expectations will weigh on the housing market."