Homebuyers' Confidence Holds Steady Despite Global Tutmoil
October 17th, 2011
Posted By: Elena Stepanenko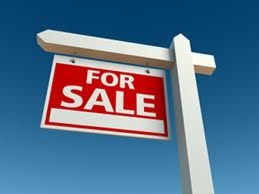 Sales gain momentum in the first three quarters of 2011
According to figures released by CREB® (Calgary Real Estate Board) on October 3, 2011,  residential sales continued to gain momentum in Calgary this year, totaling 14,832 after the first three quarters, a seven per cent rise over last year.
"Despite recent turmoil in the global economy, Calgarians are showing confidence in the long term prospects for the city and are taking advantage of affordable and stable home prices," says Bob Jablonski, president-elect of CREB®.
"Undoubtedly, there are a lot of unknowns in the world's current financial situation, but Calgary and Alberta may be relatively safe havens amidst this uncertainty. Granted, gains in the housing market have been very gradual—but we are seeing signs of improvements. Our province's growth is expected to outperform the national average, and this will help buoy consumer confidence in Calgary and Alberta."
[stextbox id="info" mleft="10″ mright="0″ mtop="10″ mbottom="10″ caption="
CREB® (Calgary Real Estate Board)
" collapsing="false" collapsed="false" float="true" align="right" width="240″ color="000000″ ccolor="000000″ bcolor="2B3438″ bgcolor="ffffff" cbgcolor="CDD5D4″]CREB® is a professional body of more than 5,200 licensed brokers and registered associates, representing 247 member offices. CREB® is dedicated to enhancing the value, integrity and expertise of its REALTOR® members. Our REALTORS® are committed to a high standard of professional conduct, ongoing education, and a strict Code of Ethics and standards of business practice.[/stextbox]
Single family home sales totaled 1,036 for the month of September, 2011, an eight per cent increase over last September. Year-to-date sales totaled 10,518 units a 10 per cent increase over last year. Monthly gains in listings brings inventory to 4,753 units, a level still lower than the previous year.
"Clearly there is a market for well priced listings. In particular, we are seeing strength in detached single family home sales. Relative affordability in this market has meant these homes are selling faster than condominiums and townhouses," says Jablonski.
"And single family homes are selling closer to asking price—suggesting that homes will move in this market, when priced right," added Jablonski. The average price of single family homes for the month of September, 2011 was $466,167, while the median price was $400,000. Jablonski indicated that while prices have marginally improved compared to September 2010 figures, on a year-to-date bases both the average price and median price have remained relatively stable.
After the first three quarters of this year, condominium sales totaled 4,314, a two per cent rise over the same period last year. "While the increase is modest, it is a move in the right direction," noted Jablonski, adding that a boost in condominium sales, along with a lower number of listings is helping to tighten this market. At the end of September, 2011, condominium inventories totaled 2,008 units compared to 2,204 units recorded in September 2010.
Average condominium prices reached $299,508 in September, 2011, appearing to record a significant increase. However, the increase in price is not caused by a general price rise, but has been pushed up by a $4 million plus sale. In fact, both the median price of $260,000 and the year-to-date figures continue to trend lower than figures recorded last year.
"The recent news of financial turmoil may be a shot across the bow for the world economy, but Calgary and Alberta are relatively safe harbours in the storm," concludes Jablonski.
Calgary continues to add full-time jobs to the economy, and migration is moving in the right direction. These are positive factors that will give momentum to our housing market and give wind to the sails of Calgary's economy."