My Business Partners: Gregory Rozan – Exposign
May 16th, 2013
Posted By: Elena Stepanenko
Let me introduce you my business partner – Gregory Rozan – Exposign

[stextbox id="info" mleft="0″ mright="0″ mtop=0″ mbottom="0″ image="null" caption="Gregory Rozan – Exposign" collapsing="true" collapsed="false" float="false" align="left" width="240″ color="000000″ ccolor="000000″ bcolor="2B3438″
bgcolor="ffffff" cbgcolor="ffffff"]ExpoSign is a family owned and operated business that has been serving Calgary and area for over 10 years. Our professional staff has many years of experience in the sign industry, combined with comprehensive art education received in Europe.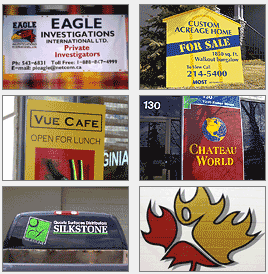 Our goal is to provide extraordinary customer service and we will work with you to ensure that the most appropriate materials are selected and they meet your needs. We believe in using quality, durable and versatile products.
As local business owners, we are committed to providing the personal attention and professional service that you expect from a neighbor.
Our services:
banners
sandwich boards
free standing boards
store front & windows
vechicle signs & magnets
custom signs
window decoration
wide format printing
custom licence plates
Visit website: http://www.exposign.ca[/stextbox]