Testimonials and Endorsements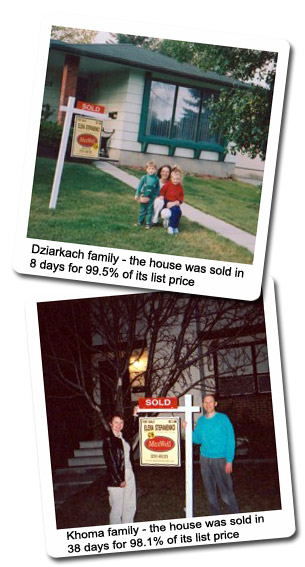 "It is our immense pleasure to recommend Elena Stepanenko as a real estate agent to any individual or family who are looking for an ideal home to live. As someone who has had the pleasure of working with Elena both as a buyer and a seller, I would like to state without a fear of contradiction that you are in good hands. We found Elena to be a highly professional and considerate agent; she treated us as her priority customers. She returned all phone calls and emails promptly. We never felt neglected or unimportant. She also attended to every request we had, and handled it efficiently and professionally. I would like to take the opportunity to express my gratitude to Elena for all her wonderful work of selling our house in a month. It should be also mentioned that she managed to sell our house at an excellent price, and helped us get through the process as smoothly as possible. We know it wasn't an easy job, but she really showed us that she cared a lot about our family. Therefore, we are pleased to recommend Elena Stepanenko to anyone who is looking to  buy or sell a house. She is one of the best real estate agents in this city, and if we ever need to move again she will be our first choice." – Olga Rogacheva
"We found Elena very knowledgeable about current market trends, mortgages in general and all the costs involved in buying our house. She is an excellent agent and we would recommend her to anyone we know. The simple fact that she has continued to help us manage our new home proves that she goes the extra mile to make sure her clients are completely satisfied with their experience.» – Vasily & Anna Simanzhenkov
"Elena is a very nice lady and I found her honest and friendly. She kept in contact with me from my sale right up to my possession date and kept everything on time and running smoothly.» – Mohammad Bahadori
"I was very impressed with Elena's work. She had a genuine interest in my needs and wants and with her informative feedback about market conditions, the whole process was positive and stress-free.» – Mira Minakova
"One more time – thank you a lot for your friendly assistance in selling our house.»– Fred & Valentina
"We would like to express satisfaction and appreciation to you for your efforts to find a nice house with suitable price for us. We have recommended you as an active and high qualified Real Estate Agent to our friends and colleagues.»– Farshid Zafari, Roshanak Kholdisabeti
"What you did was appreciated so much. Please accept grateful thanks.»– Dossov Family
"Mrs. Stepanenko is extremely helpful, kind and easy to work with. Her organizational skills are very good, and she is a very responsible, quick thinking person.»– Antoinette Boecker
"Not only was Elena Stepanenko friendly, approachable and understanding but she was skillful at negotiating the sale price in my best interest. I trusted her completely and I would definitely recommend her to my friends and family.» – Leila Gagnidze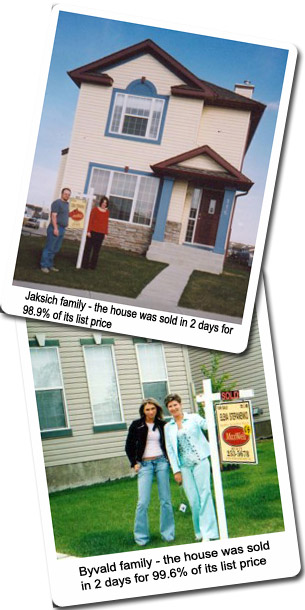 "On behalf of my family, I wish to express sincere thanks to Elena Stepanenko for her help with the sale of our condo and the purchase of our new home. Elena's professional knowledge,sharp mind and resilience toward her work, she was always approachable, was ready to explain every question we had and to guide at every turn in the process of home selling and new home buying – makes her,in my opinion, one of the best realty agents. I am going to recommend Elena to my friends and acquaintances as the most trustworthy and reliable Real Estate Agent. We wish you good luck and success!» – Mrs. Ella Mayzus
"Dear Elena Stepanenko, I really want to thank you… Read more for all you did for me in your business as a Professional Realtor. I want to express my sincere gratitude for your consultation and help and to with a happy and successful business. Sincerely,» – Aref Rezvani
"Dear Elena, Thank you for your sincere efforts those have enables me and my family for sharing this joyous moment at buying our very first home in Canada. It has been a tremendous experience to acquire your highly Professional Services for this crucial decision. Now, I can say with my entire satisfaction that, the services you have rendered were fully professional, with fruitful advice whenever needed. I must appreciate your kindness, patience, and ability to assess what was appropriate with the resources available. My sincere wishes go for greatest success in your professional career and business, Very truly,» – Anees Quereshi
"Dear Elena, We cordially thank you for your help in purchasing our house. It was a pleasure to meet you and your family. We would always be glad to see you in our house. With gratitude,» – Listvan Family
"We would like to take this opportunity to express our sincere gratefulness for your help and professionalism in selling our house. Your patience in explaining and helping us through the steps relieved us of our many concerns. Your knowledge of the market and efforts to keep up with all the details of the transaction were unsurpassed, not to mention your professional manner and pleasant personality. We are pleased to recommend you not only as an excellent realtor, but also as a truly fine individual.»– Boris and Marina Serebryansky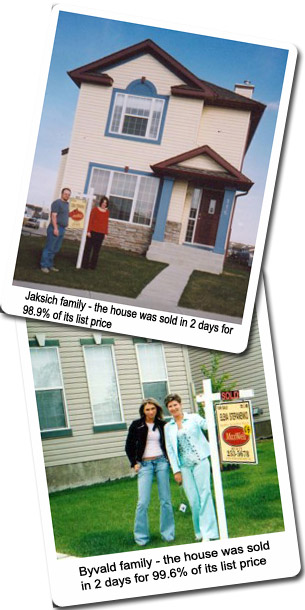 "As I am getting close to the day of my move, from this house which has been home for our family for 41 years, to a condominium, I want to express my thanks to – and appreciation of – Mrs. Elena Stepanenko who has acted as real estate agent for me, in both selling and buying. I have found Elena to be a very intelligent, efficient person, who at the same time was polite, friendly and very considerate toward me in what has not been easy decisions for me to make. I am very grateful that Elena was the person I was dealing with throughout it all. Sincerely,»– Anne E. Treschow
Во время продажи нашего старого дома и покупки нового Елена всегда очень быстро отвечала на все наши вопросы и беспокойства. Она великолепно справлялась со своевременным информированием нас о том, как шел процесс– Дарья и Александр
Я была очень впечатлена работой Елены. Она по-настоящему интересовалась всеми моими пожеланиями, и, с ее информативными ответами на любые вопросы о состоянии рынка недвижимости, весь процесс прошел позитивно и был совершенно лишен стресса.– Мира Минакова
Мы нашли в Елене очень образованного специалиста, много знающего о современных тенденциях рынка, об ипотечных кредитах и обо всем, что входит в процесс покупки дома. Она просто замечательный риелтор, и мы бы порекомендовали ее всем, кого знаем. Уже один тот факт, что она продолжала помогать нам с нашим новым домом уже после покупки, доказывает, что она всегда идет даже на большее, чем от нее требуется, чтобы убедиться в том, что клиенты были абсолютно удовлетворены их опытом работы с ней.– Василий и Анна
Еще раз, спасибо вам большое за дружескую помощь в продаже нашего дома.– Фред и Валентина
Мы с удовольствием воспользуемся возможностью выразить нашу искреннюю благодарность за вашу помощь и профессионализм, который вы продемонстрировали, помогая нам при продаже дома. Ваши терпение и внимательность в объяснениях и помощь на каждом шаге избавили нас от множества беспокойств. Ваше знание рынка и усилия, которые вы прикладываете, следуя всем деталям были непревзойденными, не говоря уже о ваших профессиональных манерах и хороших человеческих качествах. Мы с удовольствием говорим о вас не только как о чудесном риелторе, но и как о прекрасном человеке.
" Елена, хотим сказать вам спасибо за вашу помощь в аренде нашего дома в течении последних четырех лет. Когда мы переключились на вас, как агента, дела пошли намного лучше!!! Дом мы получили обратно в хорошем состоянии. Мы обязательно с вами свяжемся, если у нас будут другие вопросы по недвижимости." C уважением, Михаил Журавлев
" Dear Elena, Thank you so much for all your hard work and help in getting me a place to live"  Anna 
" Initially Elena was recommended to us by the friends.
 We sold our first townhouse and bought a  house with Elena in 2010, now when time came , we sold old house in 5 days and bought a new property. 
 We really appreciate her honesty,  professional attitude, prompt responses and  valuable advice.
She does not use excessive sale pressure techniques. We were well informed by Elena about the whole process.
We appreciate her in depth Real Estate knowledge."
Ramunas and Renalda
" We bought our firs house in Calgary with Elena in 2004, and loved her service. Now, when we needed a bigger home we called Elena for sale and  purchase.
We had nice and easy experience, old house sold in 24 days, our family love new house. 
Excellent work."
Alexandr and Oksana
USA Embassy in Latvia Endorsement
(Click the image to enlarge)
REMAX Thank You Letter
 (Click the image to enlarge)
Keller Williams Platunum Realty Thank You Letter
(Click the image to enlarge)
CIR Realtors Thank You Letter(Click the image to enlarge)